Collect from Tallon Road, Brentwood
Although our retail counter is currently closed to customers but we are operating a click and collect service by appointment. When your order is ready for collection you will receive an email inviting you to book a collection time at your convenience, which can be made up to a week ahead. Please do not make this booking until you know your order is ready. The collection time will be in hourly windows for certain periods in the week. We are happy for friends to collect parcels for you but please book a separate collection slot in the name the order was placed in and then further down let us know who is doing the collection. We will usually have at least one late collection night to 7pm.
Please click on the below to book a time if you can't find your email.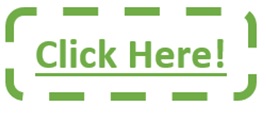 Please do not just turn up at the unit without a booking and please do not make a booking until you have received the email to say your order is ready. Please don't put us in the situation of turning you away.
NO COLLECTION SLOT BOOKED = NO COLLECTION
I appreciate that this is not as convenient as we have offered up until now but please bear with us while we adjust to these new conditions of trading and try to meet our social distancing requirements.
In normal times our service target is to have your order ready within 5 working days, however as noted above this may currently be longer. Current delivery times are very dependent of receiving our stocks from suppliers.
Whilst we will hold onto all orders at our premises indefinitely no responsibility can be taken for items not collected within six months as after that we lose traceability of collection.