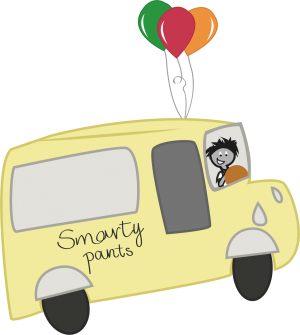 We aim to process your order within 5 working days.
Once your order is complete, it will depend on which delivery method you choose as to when you will receive your order.
Please read all the delivery options before placing your order to ensure you select the service that meets your needs:
Standard- £4.50
This is a non-tracked delivery service
Once your order is complete, it will be dispatched via Royal Mail Second Class. You should expect your parcel to arrive within 3 working days after despatch. However, please note that Royal Mail states that all second class post may take up to 15 working days to arrive.
*Royal Mail regulations do not deem a parcel lost until 15 working days after the expected delivery date. If you have not received your parcel within this time, please check your local sorting office before contacting us. Parcels not collected at the sorting office within 3 weeks get returned to us where we will refund the order. We cannot investigate a lost parcel until at least 15 days has elapsed. Whilst it is unusual for a parcel to be lost please select a different delivery method if you do not wish to risk your parcel taking this long.
Courier - £8.50
This is a tracked delivery service with standard despatch service.
Once your order is complete, it will be dispatched via APC usually for the next working day by 4pm. A signature is required at point of delivery.
The courier will attempt two deliveries after which the parcel will be returned to us and be refunded. Tracking information is found on your dispatch email sent the day of despatch.
Collection - Free
Once your parcel is ready for collection you will receive an email with instructions on how to book a collection slot. Please do not book a slot until you are notified that your order is ready. Any collection slots made without the order being ready will be cancelled.
Collections are available during our retail opening hours. Please do not select this method if these times do not suit you. Friends and family are able to collect for you, but the collection slot must be booked under the name that the order was made in, as this will be the name on the parcel that we will be looking for.
Please DO NOT turn up at the unit without booking a collection slot as your parcel will not be ready for you, and we have no wish to upset you by turning you away.
*Whilst we will hold onto all orders at our premises indefinitely no responsibility can be taken for items not collected within six months as after that we lose traceability of collection.*
Delivery to School - Free
The following schools have opted to receive free delivery into school once a month.
Delivery is made the last Friday term day of the month. Please be aware you will need to place your order before the previous Monday to catch the Friday delivery.
Cann Hall Primary School
Old Heath Primary School
Step Start Nursery
St. John's Green
St. George's School Colchester
St. James C of E Primary
St Francis Catholic Primary School
*This order option is not available during the summer school holidays.*
Priority (available for collect and courier) - additional £11
Selecting a priority service will push your order to the front of the queue, meaning your order will be dealt with before all standard orders. This is done in conjunction with our collection and courier service.
Please note: During our busy summer period we have a cut-off date for back to school orders. We cannot guarantee that any orders made after this date will be ready in time for the beginning of term, however once all orders placed before the deadline are processed the priority orders are the next to be processed, but please still allow at least 3 days for this to be done - stocks allowing.
If you have already placed a standard order, and would like to upgrade to priority please click the link below:
https://www.smartypantsschoolwear.com/reselect-delivery.html
1. Click the link above.
2. Enter the order number you would like to be upgraded, into the box provided.
3.Add to your basket
4. Check out ensuring you select one of the priority options as your delivery method.